Be kind
Current Music:

My life would suck without you!


It is raining!

FINALLY!!

Even the cat is zipping around like a wild man.

Life today is CRAZY GOOD
The kids are dancing and running in and out side. And I don't care.


So I took her letter, wrote a note of my own on it and sent it to the local PBS station. It basically said, 'Hello nameless person behind a desk. I know responding to a little girl's fan mail is not your job, but I'm sending this anyway. Because every kid deserves this rite-of-passage. To fall in love with some program or person and write to pour out their wee heart and gush about how great said person is with hope in that little heart that they'll be heard. And that adored hero/person or persons will know that they--little kid that they are--exist in the world too. Thanks for taking the time to read this. If you have even the smallest promo thing with Wild Kratts on it, here is a self-addressed, stamped envelope and a mom's sincere graditude."

They didn't use the self-addressed, stamped envelope when they wrote back...

She got a big package. With lots of promo stuff for all PBS's kids programming. Included in it was a picture of Chris and Martin Kratt with a note on it lovingly written by' Mr or Ms Nameless Person behind a Desk' to look as if it were from 'Them!'.

"I told you, Mom! I told you they're the best! I told you they'd write back!"

There was also a letter from the station inviting her to come in to visit and tell them in person all about why she loves the show. And then at the bottom...

"P.S. We have forwarded a copy of your letter onto our contact for Wild Kratts."

Thanks again Nameless Person behind a desk...you made my kids year, gave her a childhood rite-of-passage moment she'll remember always and made her Mom tear-up a bit that kick-ass people still exist in the world.
My daughter has her first fangirl crush. She is in love with the Wild Kratts (Chris and Martin Kratt are brothers and zoologists-they have an animated show on PBS). As little ones have done forever she wrote them a fan letter. The only problem...they don't take fan mail. They don't even have a fan club to send it too. After researching and finding this bit of info out from the internet I set her down and explained. And she cried...and cried...and cried.
Current Music:

And we danced!


I miss you bunches and swear I will resurface to the virtual world I love eventually.

Sending you my gift of super-smutty dreams that linger in memory long enough to document. : )

love, Love, LOVE YOU!!

~Hopeful
I hope you had the best of birthday's lovely girl. And by best I mean with a little leather and boots on long, vulcan legs and a rough yet smooth voice that makes you shudder. Hmmm, perhaps I should say, "Happy Birthday, ETC. I hope its filthy in the best possible way.
Current Location:

laying in the sun

Current Mood:

bouncy

Current Music:

Breaking Benjamin


Which brings me to now. I just finished (over seven days) reading, The Hobbit and once again found myself thinking, 'Why the hell didn't I get to this sooner?' I started The Fellowship of the Ring straight away (yes I've seen the movies).

So...books/stories you love and wish you had found/read sooner? Because I'll get over flogging myself for missing such wonderful reads and get on with being glad that your help finally got me to them.
I was twenty six the first time I saw The Sound of Music. I remember thinking, 'I can't believe I missed out on this for so long.' I've no doubt little me would have loved it.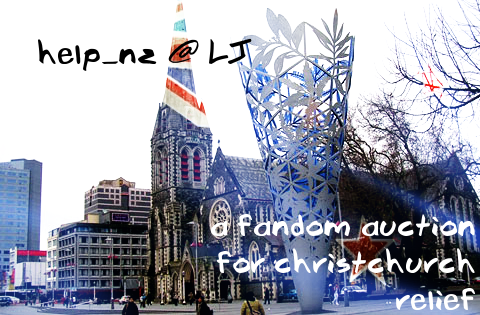 Offers can be made from now until Monday, March 7th at midnight EST (GMT-5).
Bidding will begin Tuesday, March 1st at midnight EST and go until Tuesday, March 8th 11:59:59pm EST when the auction will end.


Would you like a bit more of The Hunt? Perhaps an epilogue--what happened come Monday morning after the Experiment? An extension of a one-shot of mine or a prompt of your own?
(
What I'm offering
Collapse
)
Current Mood:

contemplative

Current Music:

I'm not that girl
So, I said I was wishing and hoping to see my beloved Spock regaled in Navy finery. Well, lo and behold, I got a response in the interest of good fun and a love of Trek and the fan fic inspired by it.
Linstock dusted off the photoshop and went to work with a self-imposed tight dead-line out of the kindness of her heart. I've had a fic with this handsome vulcan rolling around in my head for a while. Goodness knows, I may have to write it now!
Ya all blow kisses to Linstock now, won't you!?!

I was shopping for a present for one of my daughter's friends from school and spied one of my favorite films. I love, love, love Jane Austen's Persuasion with Ciaran Hinds and Amanda Root. It is a wonderful and very faithful adaption of the book.

At the end of the movie Anne rushes out after receiving Wentworth's letter (absolutely to die for), only to run into him in the street (insert big sigh here). As he was standing tall in his Navy finery, looking ridiculously handsome and gazing at Anne with unabashed yearning I suddenly thought, 'Gah, that's Spock's uniform from 'The Herald' I wish someone would screen-cap this image and photo-shop Nimoy's Mr. Spock in or use it as a template to draw him thus.'

Go get Persuasion and watch it. It is so good.

So is this...





Current Mood:

curious